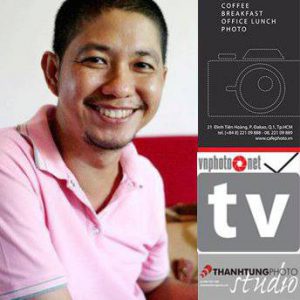 My name is Nguyen Thanh Tung. I am a professional photographer since 1995 (specialized in journalistic, events, fashion and landscape photography). Since 1999, I worked as a senior visual journalist for the Saigon Times Group. I am co-founder of vnphoto.net, the community of professional photography attract hundred thousand members worldwide. Trained in 2001 and 2005 for journalistic photography organized by IMMF (USA). I am proud to be a Sony ambassador (Asia area).
Individual exhibition:
October 2013: Chào Tây Bắc, this exhibition presented photos of people and life of West-Northern villagers. The photos were developed on canvas with high quality. This exhibition drew huge attention from media, social communities both in country and oversea.
March 2013: Chào Sài Gòn, this exhibition aimed to celebrate the national holiday 30 april. The exhibition received warm welcome and appreciation from the photography communities, visitors and social media.
October 2015: My Bhutan, this exhibition was presented in dual photographer. With highly appreciated support from sponsors the exhibition brought huge attention to visitors and media. The exhibition for the 1st time presented to Vietnamese photo lovers a Bhutan with full love, color and spirit.
March 2016: My Bhutan was presented in own land Thimpu, Bhutan.